Join us for the BiCONIC Film Festival, a celebration of diverse and groundbreaking cinema! Get ready for an unforgettable evening of captivating stories, thought-provoking documentaries, and mesmerizing performances. (18+ Only)
Prepare to immerse yourself in a world of creativity and imagination as we showcase the best of Bi+ and allied films. From inspiring narratives to powerful documentaries, our lineup promises to leave you inspired and entertained.
Discover the next generation of talented filmmakers and connect with fellow cinephiles in an inclusive and welcoming environment. This festival is a celebration of diversity, representation, and the power of storytelling.
Don't miss out on this incredible opportunity to experience the magic of cinema and support the Bi+ community. Grab your friends, bring your enthusiasm, and get ready for an evening of cinematic wonders at the BiCONIC Film Festival!
Run of Show
7:00 PM – 7:30 PM
Doors Open at 7:00 PM (30 Min)
7:30 PM – 7:45 PM
Program Starts at 7:30 PM (15 Min Concessions)
7:45 PM – 8:45 PM
1st Round of Films Start at 7:45 PM (1 Hr)
8:45 PM – 9:15 PM
Intermission Chat with Local Bi+ Filmmakers at 8:45 PM (30 Mins)
9:15 AM – 10:15 PM
2nd Films (More Risqué) 9:15 PM (1 Hr)
10:15 PM – 10:30 PM
Closing Remarks 10:15 PM (15 Minutes)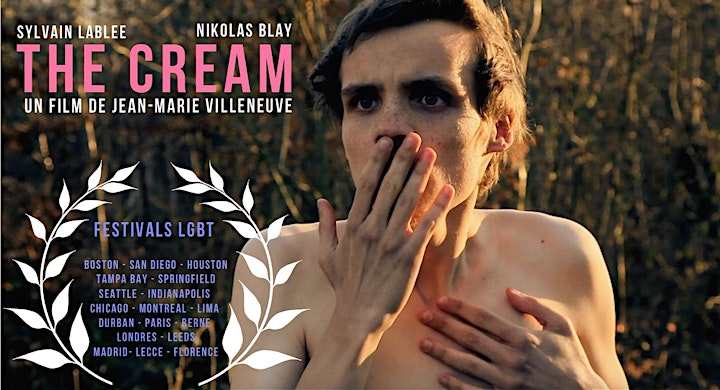 Selected Films for the September 2023 Program at the Roxie Theater with Bi+ Filmmakers and Bi+ Content
THE CREAM – Gilbert, a quirky young man, is out for a Sunday jog in the forest. When a muscular, athletic man passes him at tremendous speeds, Gilbert is left confused, curious and ultimately aroused by his secret.
Self and Others – "A queer reordering of cinematic gestures, Self and Others is a formal study of some of the earliest modern visual signs of American bisexual visual cultures, and its complex structure for recognition.
Kitaka – The film focuses on the evening where Kitaka decides this is the night to open up to her wife and live fully in her truth. An inaugural #FiveFor5 Film
A Hammer of Witches – A woman in 17th century America is accused of being a witch on account of her love for another woman.
ARCADE DELIRIUM – The Cave – The net provides endless pleasures in deep and real dives. Dudley and Alison are on a threshold. The illusion is reality, the future is now.
Don't Text Your Ex – Surviving a global pandemic being queer, cute and still in love with your ex.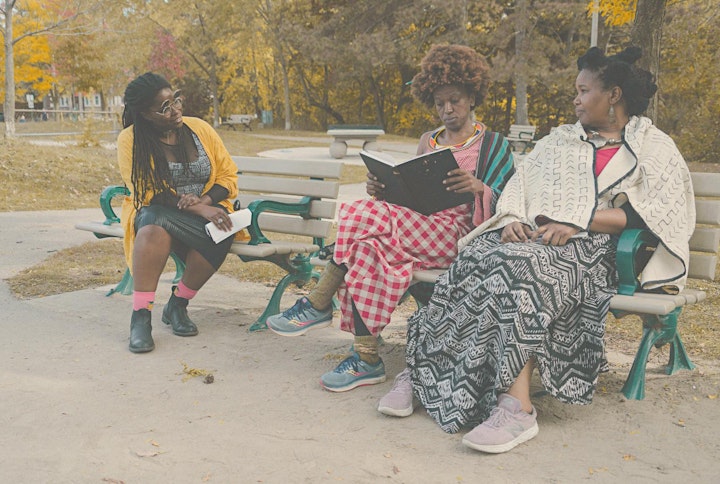 Free Museum Day – A young woman tours the Hammer Museum when she gets a break-up text and must decide how to respond.
Lump the Frog – A small frog feels unwelcome in his community.
Mandatory Happiness – Mandatory Happiness is a track by 1441, a french-algerian dj/producer based in Rennes, France, filmed by Sophie Wallet, which intends to focus on the importance of dance communities for queer people through the history of the ballroom scene.
Outgrowing My Shoes – A series of vignettes that explore the coming of age story of a young woman from Philadelphia.
Pulse – June 11th, 2016, I fell asleep with an overwhelming feeling of dread. When I woke up the next morning, my sense of safety and security changed forever. As I slept that night, the Pulse Nightclub in Orlando was attacked in an act of homophobic hate, resulting in 49 people murdered, 58 left injured, and the queer community shook to its core. "Pulse" is a digital story about my experiences as a young queer person, grappling with this grief and loss.
Reality Check Series | Season 2 | Boundaries – "Reality Check is an honest, straight to the point comedy about a Black Gay male who finds himself in some wild situations that are quite relatable. From dating a ' "shapeshifter" to his experience of meeting his first Black coworker. Chris takes life' punches straight to the head, which causes him to be awkward, frantic, and self-reflective. This is Reality Check ✅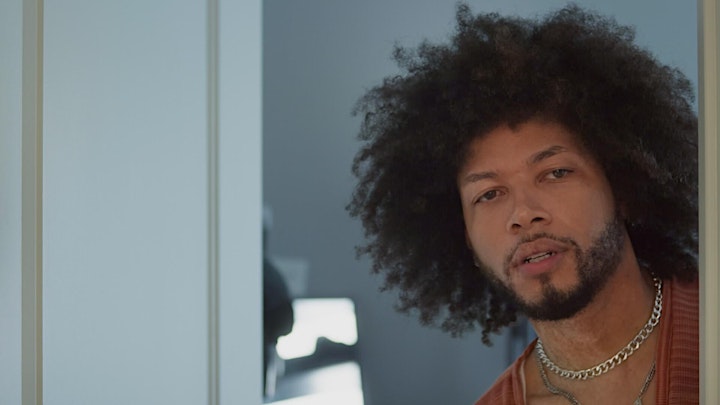 There's Beauty Here – There's beauty here, in the trans and nonbinary community.
Trihedron – A man falls for a woman in the underground. But it's going to take a lot of work to get her into bed. A light-hearted film about bisexuality, is that possible? Yes, it is. (Rotterdam IFF)
Vixen – A vampire coven's feast – including lovers Wikka and Vixen – is interrupted by the arrival of a group of wandering stoners.
While I'm Still Breathing – While I'm still breathing is the blurred portrayal of a young woman through three steps of her sexuality. In a three movement narrative, the movie depicts the roughness and softness of the journey through a woman's sexuality. From that little girl inspired by the painted models of Paul Delvaux and Klimt, to her first sensual gestures as a teenager and her experience as a stripper, we gradually see a woman unfold. With great intimacy and sensitivity, she reveals herself through the sensual relationship to her own feminity and to those who once shared her intimacy.
Runtime
3h 0m
Year
2025
Format
Digital
Country
US
Language
English
First Showing
September 20, 2023