To help provide a safe environment for both patrons and staff throughout our theaters, we have invested in new equipment for thorough sanitation and made adaptations to our overall HVAC systems to increase air ventilation, filtration and purifying.
Proof of vaccination is no longer required.
Masks are no longer required, but encouraged and appreciated.
All Roxie employees have been fully vaccinated.
We are operating at full capacity.
We do not offer assigned seating.
Our HVAC system increases air ventilation, filtration, and purification. We also have installed the Reme Halo UV light system and an Accuclean air cleaner.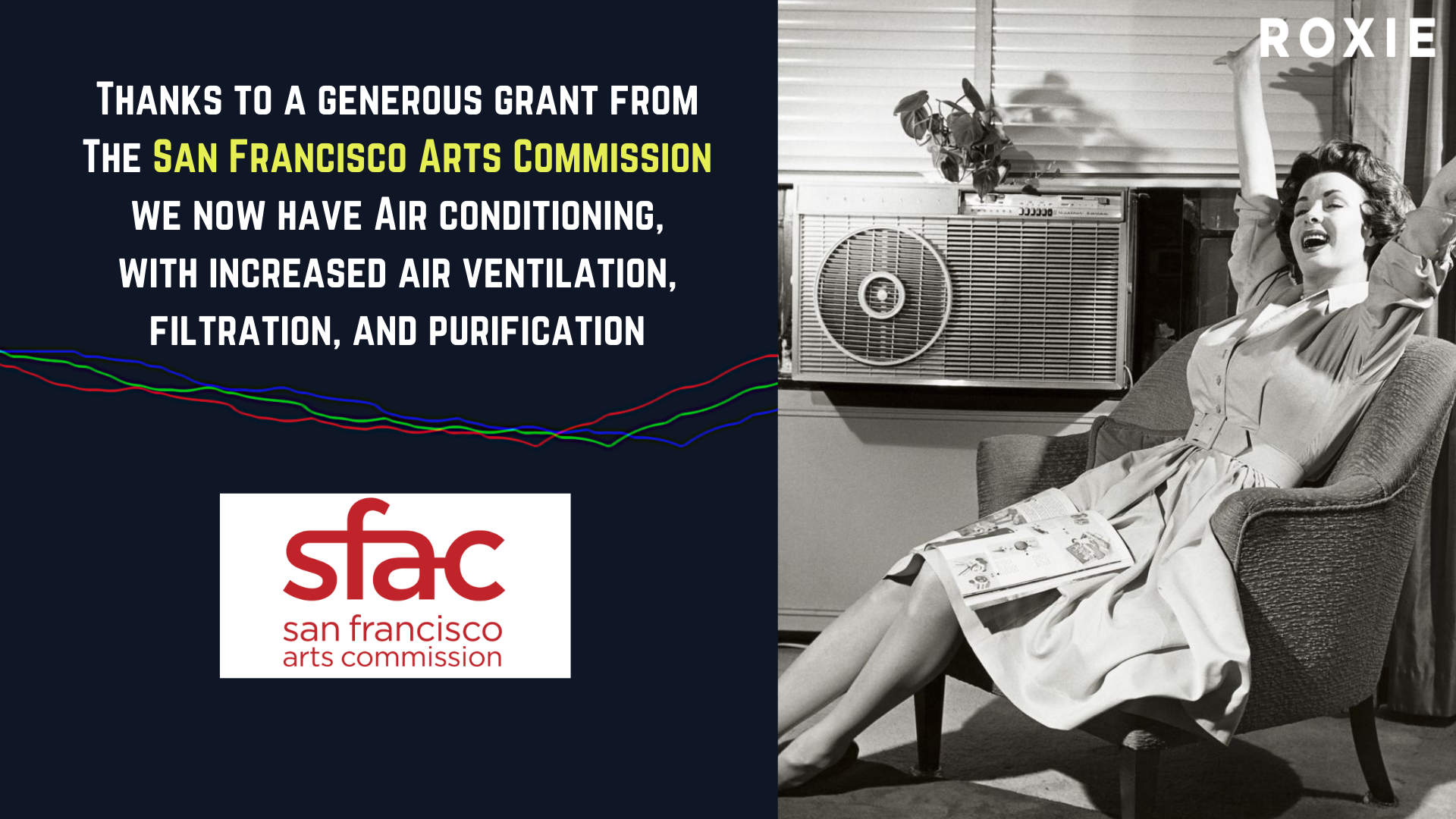 The Roxie also thanks Berry Minott for her deep generosity and assistance in upgrading our HVAC systems.