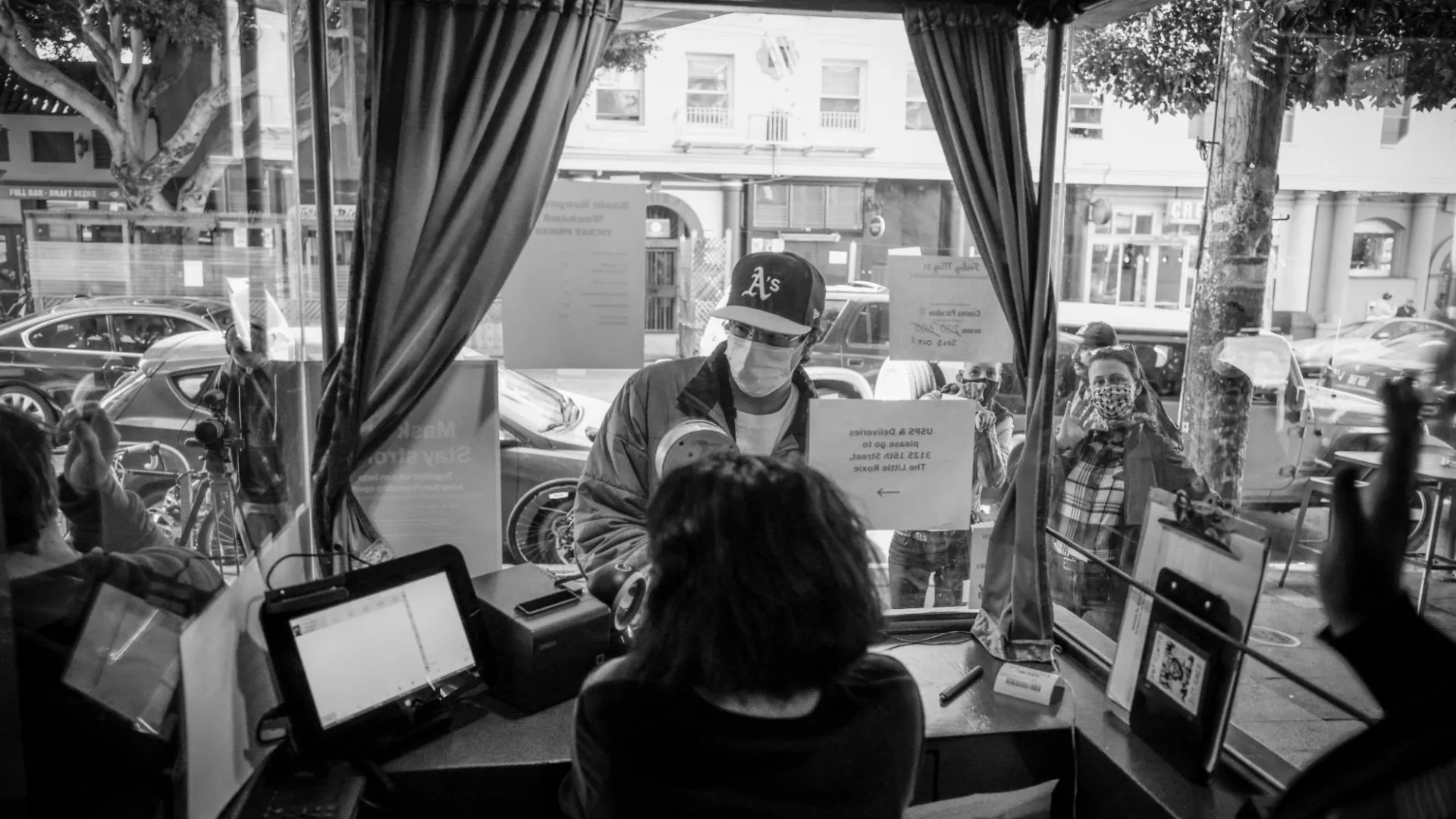 Jobs & Internships
Front of House Staff
As one of the nation's longest continuously-operating movie theaters, The Roxie strives to serve as a beacon of unwavering independence and integrity in our community. We've spent over 100 years bringing the coolest and weirdest independent programming to our slice of San Francisco and it's with the help of our wonderful team that we're able to operate and maintain our historic home!
The Roxie Theater's Front of House personnel support the management staff in the day-to-day operations of the theater. They help maintain clean facilities, such as lobbies, concession stands, and auditoriums. In any given shift, Front of House Staff may work in the box office, concession stand, projection booth operating digital projection equipment, or the Little Roxie.
The Roxie Theater is always accepting applications for our Front of House staff. The compensation pay rate for our front of house staff is $19.10 an hour. If and when we're hiring, if we think you'll be a good fit we'll be in touch!
Ideal Candidates:
Have cash handling, point of sale, and customer service experience
Are efficient and reliable
Can commit to working 2-3 shifts a week
Have a passion for independent cinema
Are effective communicators
Other Desired Qualities:
Bilingual
Experience in the Mission District neighborhood
First Aid Training
Job Perks:
Free Movies and Popcorn!
Your very own Roxie Staff Pick screening!
Meet filmmakers & artists
Cool Roxie merch!
Roxie Theater Front of
House Job application form
The Roxie is an equal opportunity employer. We celebrate diversity and are committed to creating an inclusive environment for all employees! If you're interested in working with us, please fill out this form below: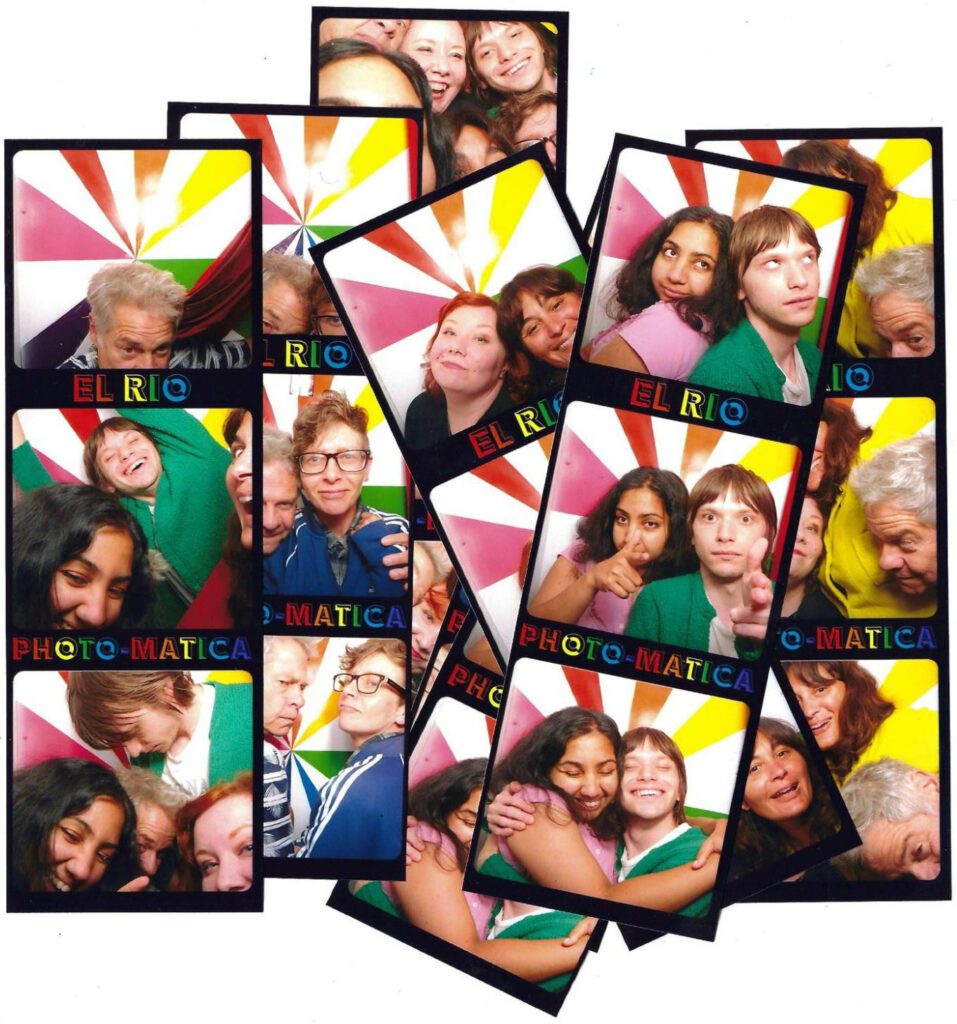 Meet our team
Our small but mighty team is composed of art and cinema lovers from all across the Bay Area. We take pride in contributing to the legacy of this historic place, and believe that as a team, we can help keep The Roxie's doors open for another 100 years! We come from diverse backgrounds but one thing we have in common is a deep love of working here!
Internship Opportunities
---
Our interns are an essential part of the Roxie team. Interns work with the Programming and Operations Departments and learn what it takes to succeed behind-the-scenes of a historic, independent, non-profit cinema. Interning is a great way to meet fellow film-lovers and gain access to our exciting programming and special events! Our interns come from a wide variety of backgrounds, from film school to marketing to media students and everything in between.
We regularly host interns during fall, spring and summer semesters. Interested students should contact us at least four to five weeks before the start of the semester for which they would be earning credit with their internship. At this time, internships are only available for currently-enrolled students who would be earning course credit for their internship. If you would like to find out more about joining the team or our current internship needs, please email jobs@roxie.com.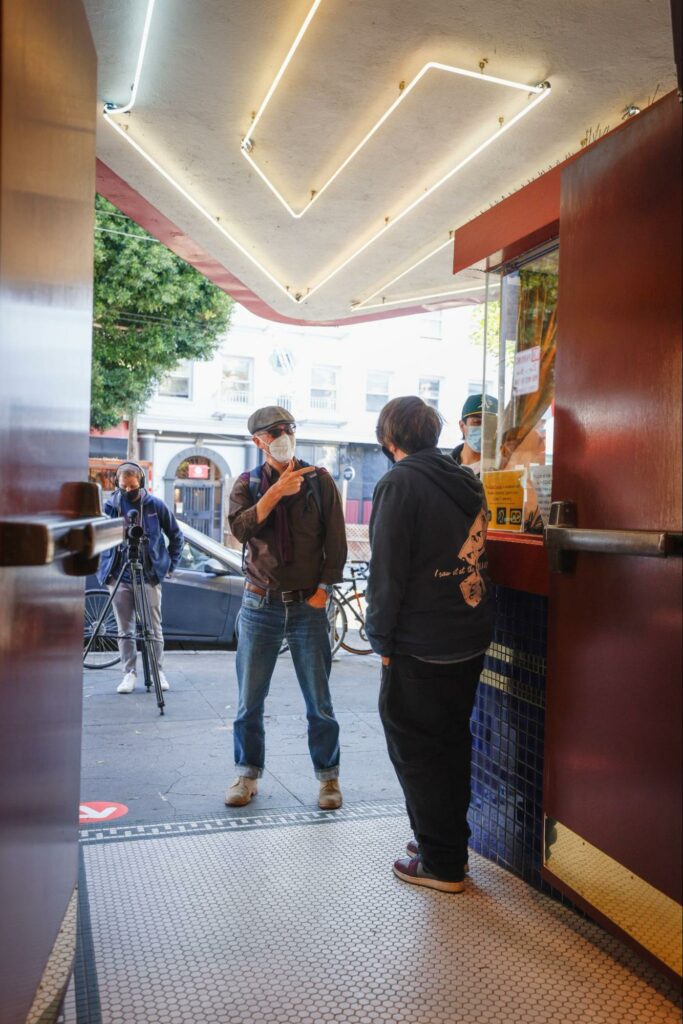 Volunteer
Not a student? Want to get involved? You can volunteer!'
Volunteers are an integral part of keeping our theater thriving. The Roxie offers a year-round volunteer program, which involves checking tickets for busy shows and special events, supporting our staff, and gaining hands-on experience operating one of the most historic and influential theaters in the Bay Area