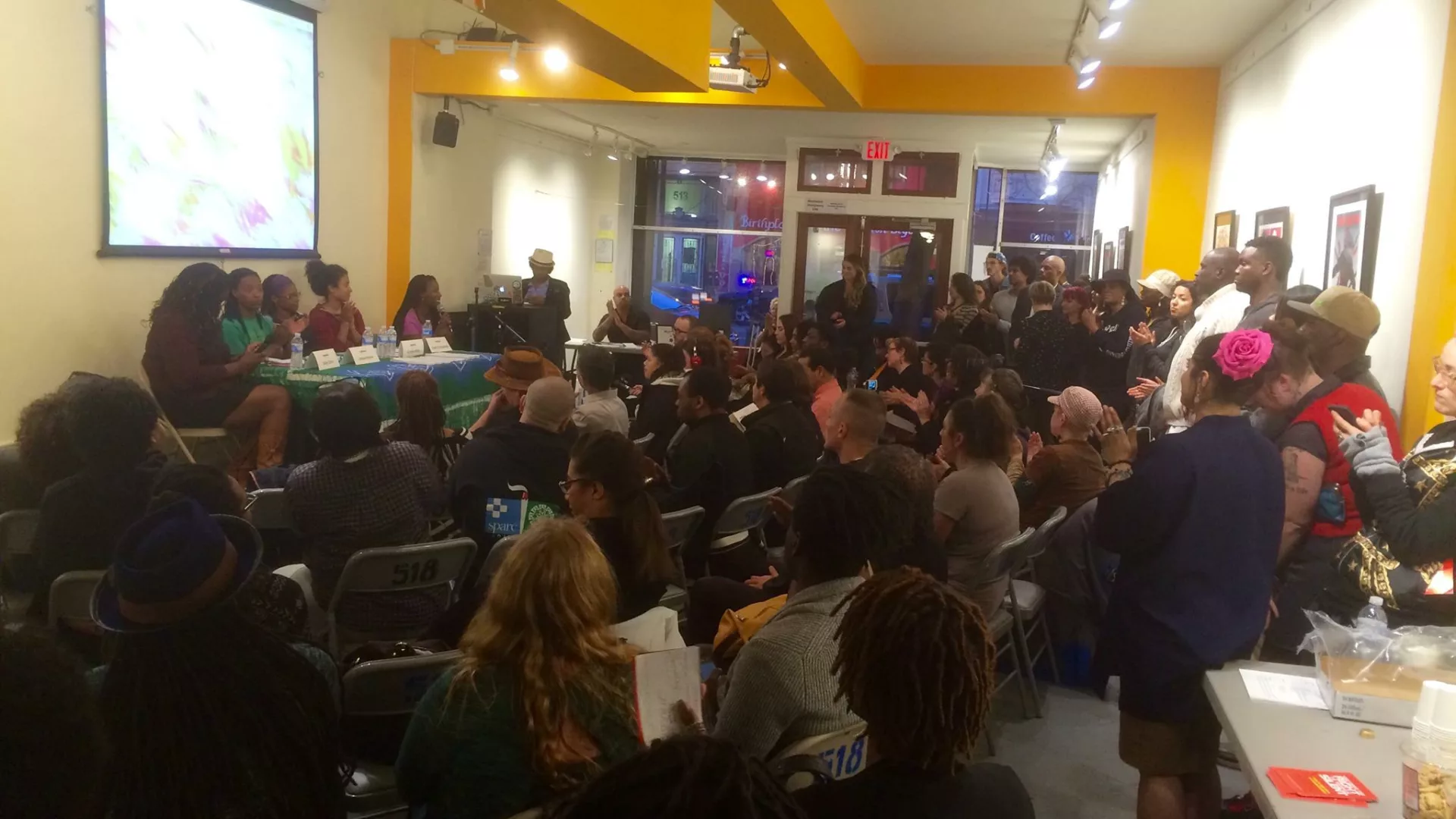 518 Valencia
The Kendra Alexander Foundation, in partnership with The Roxie Theater, will rent space in the Eric Quezada Center at 518 Valencia to any group that it deems to be compatible with their declared statement of purpose:
The overall aim of the Kendra Alexander Foundation is to provide opportunities for new and veteran activists for social change to educate, develop and train themselves and thereby to enable them to better organize and educate others to support equal rights; an end to racism, sexism, homophobia and discrimination based on age; national and international economic, social and environmental justice; and a peaceful world free of imperialism.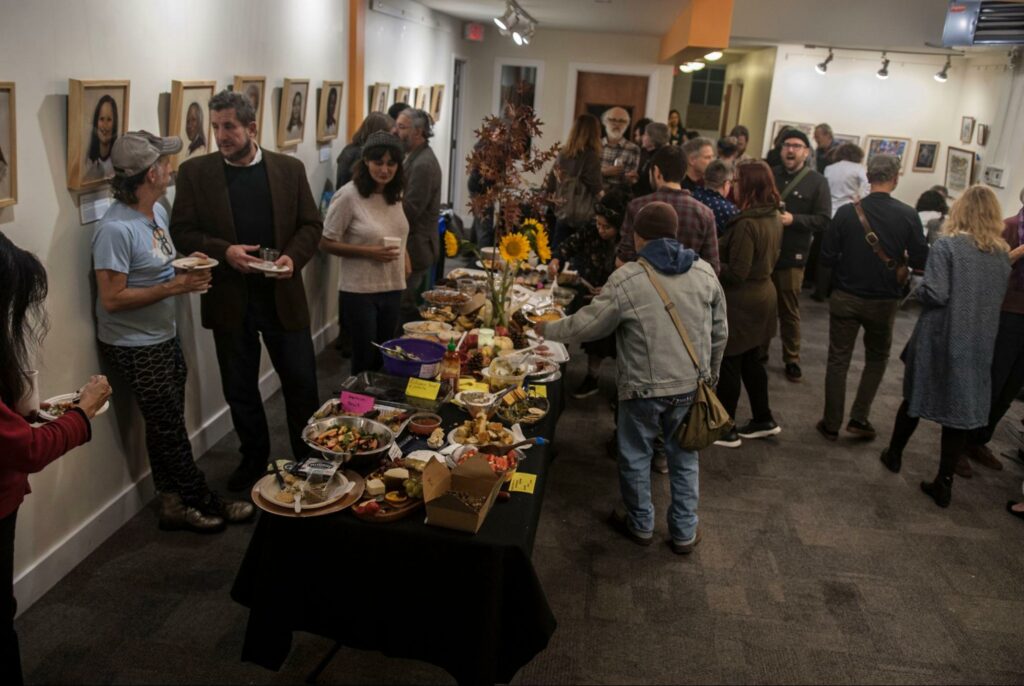 Located near BART and around the corner from The Big Roxie, 518 Valencia is a multi-purpose community space for small to medium-size events, including meetings, panel discussions, film receptions, classes, and more.
Use of main event room (135-person capacity)
Extra office space/childcare room
Two bathrooms (one of which is ADA accessible)
Small kitchenette area
Five 6-foot tables
60 padded metal folding chairs
Stage riser (cannot be moved)
Free wi-fi – not-guaranteed for streaming
AV equipment including house lights, two microphones, projector, Blu Ray player, and sound system
518 Valencia offers affordable corporate and community rates:
| Groups with annual budget over $100K | Fee Per Hour | Minimum Hours |
| --- | --- | --- |
| Weekdays Before 5pm | $45 | 3 |
| Evenings and Weekends | $70 | 3 |
| After Midnight | $85 | |
| Organizational Meetings – Non Public Event | $65 | 3 |
| Groups with annual budgets under $100K | Fee Per Hour | Minimum Hours |
| --- | --- | --- |
| Weekday Before 5pm | $35 | 3 |
| Weekday Daily Rate 9-5 | $200 | |
| Evenings and Weekends | $45 | 3 |
| Organizational Meetings – Non Public Events | $40 | 3 |
| After Midnight | $85 | |
Events that end after midnight will be charged a $50 fee to provide transportation for staff.
Groups who extend past their agreed rental hours will pay time and a half for any time beyond the original reservation.
Ready to make a reservation?
If you are interested in booking an event at 518 Valencia, please film out the application form and someone will contact you within 3-5 business days.
518 Valencia as an accessible, affordable space for organizations and community groups. Please note that 518 Valencia is available for events that are considered, based on the sole judgment of management, to be consistent with Kendra Alexander's mission and values. The space is not available for private party rentals such as graduation, birthday parties, or ceremonial events such as weddings or religious services. Additionally, events that include live bands are discouraged, although acoustic musicians may be permissible, provided they play at a low volume. Please notify us during your rental inquiry if your event has live music, including a DJ.
Have questions? Email us at rentals@roxie.com, where we will be happy to discuss your options.