DIRECTOR Q&A
From Inside of Here
Filmmaker Bill Basquin IN PERSON for a Q&A moderated by Greta Snider after the screening.
From Inside of Here is a meditation on vulnerability and interconnection through the lens of an ecosystem and through the body of the filmmaker. The place itself is a character in the film, as are the filmmaker's methods.
The film is composed of multiple digital and analog formats: 16mm film, HD video, infrared stills, inter-titles, and sound recordings. Basquin structured the filming of From Inside of Here around a series of camping trips to the Gila National Forest in New Mexico, which is the site for the reintroduction of the endangered Mexican Grey Wolf. The species was brought very close to extinction by the US Biological Survey in the early 1900s. The US Biological Survey is a direct predecessor of the U.S. Fish and Wildlife Service, which is the agency now responsible for re-establishing the species. World Premiere.
Co-presented by Canyon Cinema.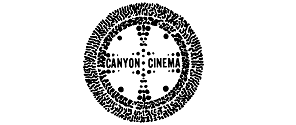 Runtime
1h 24m
Year
2020
Director
Bill Basquin
Format
2D Digital