Colombia on Film: Hablemos del Pasado
Nuestra película
Co-presented by CiNEOLA & RoxCine.
This collage of images, repetitions, and memories, built through the intervention of the Colombian news archive during the 80s and 90s; It reconstructs a story linked to a generation, a generation that grew by normalizing violence through those same images. West Coast Premiere.
Part of Colombia on Film: Hablemos del Pasado. A portion of ticket proceeds will go to the Palestine Children's Relief Fund.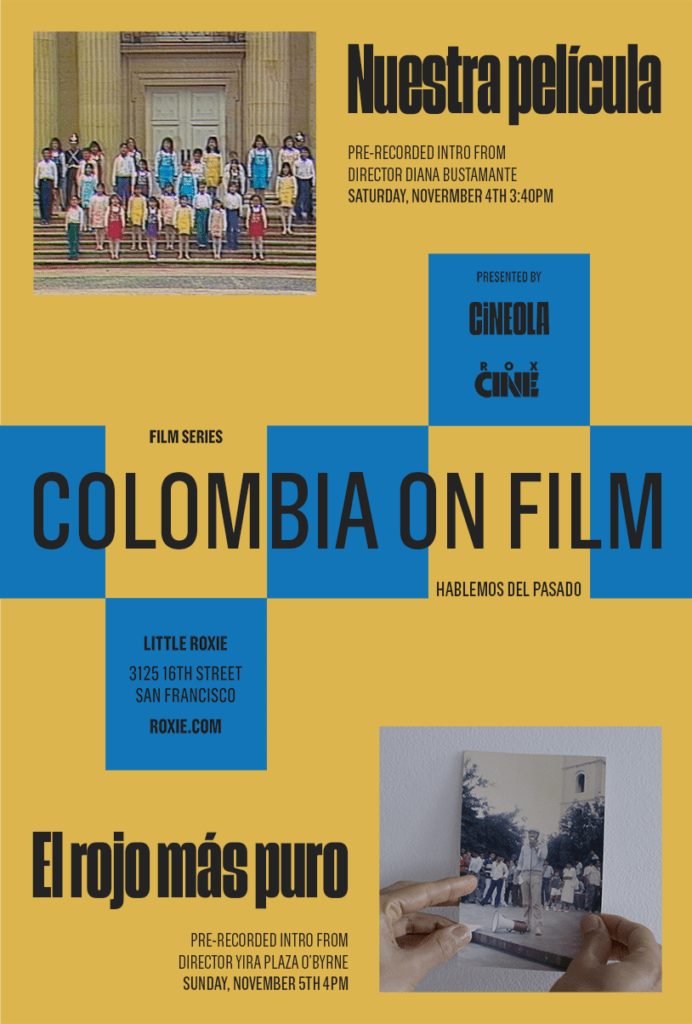 Runtime
1h 13m
Year
2022
Director
Diana Bustamante
Format
DCP
Country
Colombia
Language
Spanish with English subtitles
First Showing
November 4, 2023