In a special evening program, SF State School of Cinema students present their films as they launch their Ship of Fools and invite everyone join them on an exciting journey to the world of short form cinema.
Christian Yamane – The Informal Spread (13 min)
After an accident in the kitchen, a chef has to deal with the consequences.
London Alexander – OH SH!T (15 min)
…And she still got a second date.
Selena Khisa – Dinner Discussions (5 min)
In a dystopian future Res attempts to maintain his control over A.C. before succumbing to it.
Camille Moore & Josh Park – Ignore Tenderness (13 min)
A devastating loss leads a young woman to spiral on a trip to San Francisco.
DJ Tinaz – Planet Keepers (10 min)
Two estranged co-workers must reconcile to save their game.
Tonny Yang – A Quarter of Silence (14 min)
Young parents experience one night of silence that reignites their love.
Chloe Little & Noelle Hada – Headache (5 min)
Chloe has a headache.
Cheyenne Ashe – For Lo (14 min)
Lo goes to therapy.
Kiana Nguyen – Bistro #1 (12 min)
A young woman keeps the sales of her family's food booth alive while navigating her sexuality.
Sofie LeDean – Clove (15 min)
A young couple embark on a road-trip to discuss their faltering relationship.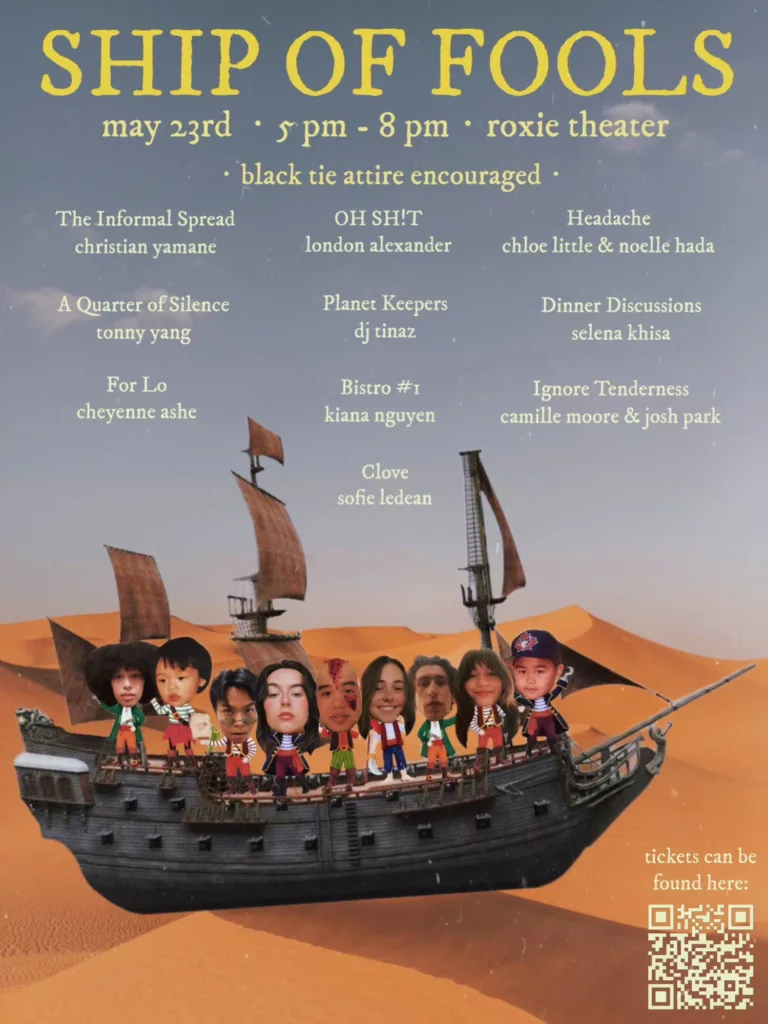 Runtime
3h 0m
Director
Lots of people!
Format
Digital