Saturday, September 30, 1 PM screening is co-presented by Bay Area Chinese Culture Salon
In celebration of its 30th anniversary, a new 4K restoration of Chen Kaige's uncut classic, 20 minutes longer than Harvey "Scissorhands" Weinstein's original release.
Cheng Dieyi (Leslie Cheung) and Duan Xiaolou (Zhang Fengyi) grow up enduring the harsh training of the Peking Opera Academy, where instructors regularly beat the students to instill in them the discipline needed to master the complex physical and vocal techniques of this ancient art. As the two boys mature, they develop complementary talents: Dieyi, with his fine, delicate features, assumes the female roles while Xiaolou plays masculine warlords. Their dramatic identities become real for Dieyi when he falls in love with Xiaolou, who fails to fully reciprocate his affections and marries a courtesan, Juxian (Gong Li), creating a dangerous, jealousy-filled romantic triangle.
Hailed as a "cultural achievement" (The New York Times) and widely considered one of the most important motion pictures ever made, FAREWELL MY CONCUBINE is a "gorgeous, intoxicating epic" (Los Angeles Times) that is both "visually spectacular" and "sumptuous in every respect" (Time Out). Spanning 50 years from the early 20th century to the tumultuous Cultural Revolution, Chen Kaige's passionate, exquisitely shot film captures the vast historical scope of a changing country while revealing the intimate and touching details of a unique, tender, heartrending love story. Based on the bestselling novel by Lillian Lee, it was selected as one of the "100 Best Films in Global History" by TIME Magazine, was awarded the Golden Globe for Best Foreign Language Film, and remains the only Chinese-language film to ever win the Palme d'Or.
Co-presented by Bay Area Chinese Culture Salon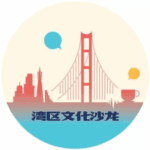 Runtime
2h 50m
Year
1993
Director
Chen Kaige
Format
DCP
Language
In Mandarin with English subtitles
First Showing
September 29, 2023
Showtimes
Friday,
September 29, 2023
6:10 PM
Saturday,
September 30, 2023
1:00 PM
Saturday,
September 30, 2023
7:10 PM
Sunday,
October 1, 2023
12:30 PM
Monday,
October 2, 2023
7:00 PM
Tuesday,
October 3, 2023
7:00 PM
Note films start right at the listed showtime.
Free or discounted for members.
All ticket sales are final.