Castro In Exile
Sing-Along Moana
Before the screening, we will welcome a lovely and talented local drag queen up on stage or read a short story to the audience. Come out to celebrate pride with this family sing-along and Drag Story Hour!
Each ticket holder will get a bag of goodies to interact with the screening!
Three thousand years ago, the greatest sailors in the world voyaged across the vast South Pacific, discovering the many islands of Oceania. But then, for a millennium, their voyages stopped – and no one today knows why.
A sweeping, CG-animated feature film about an adventurous teenager who sails out on a daring mission to save her people. During her journey, Moana meets the mighty demigod Maui, who guides her in her quest to become a master wayfinder. Together, they sail across the open ocean on an action-packed voyage, encountering enormous monsters and impossible odds, and along the way, Moana fulfills the ancient quest of her ancestors and discovers the one thing she's always sought: her own identity.
The Friends of the Castro Theatre Coalition is excited to sponsor Sing-Along Moana as part of the "Castro in Exile" programming! We hope that this provides a little of what our community has missed in the long three years since regular programming at the Castro ceased under Another Planet Entertainment and demonstrates how important it is to the preservation and vibrancy of the Castro neighborhood and keeping safe spaces for our most vulnerable communities! The Coalition is comprised of an ever-growing list Castro stakeholders, including AutoErotica, the Castro LGBTQ Cultural District, the Castro Merchants Association, the Castro Theatre Conservancy, Children's After School Arts, Comfort & Joy, Frameline Film Festival, Friends of Harvey Milk Plaza, Harvey Milk LGBTQ Democratic Club, the GLBT Historical Society, Heritage SF, Leather & LGBTQ Cultural District, Queer Cultural Center, the Roxie, SF Neon, SOMA Pilipinas – San Francisco's Filipino Cultural Heritage District, the Tenderloin Museum, and many more! Please follow the coalition's efforts and important dates at https://twitter.com/FriendOfCastro , as well as follow the Castro Theatre Conservancy at @savethecastro and Castro LGBTQ Cultural District @castrolgbtq on Instagram.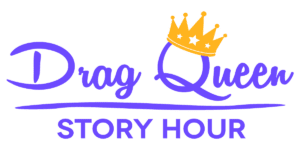 Runtime
1h 43m
Director
John Musker and Ron Clements
Format
DCP
First Showing
June 11, 2023
Showtimes
Sunday,
June 11, 2023
12:30 PM
Note films start right at the listed showtime.
Free or discounted for members.
All ticket sales are final.