Shohoku's "speedster" and point guard, Ryota Miyagi, always plays with brains and lightning speed, running circles around his opponents while feigning composure. Born and raised in Okinawa, Ryota had a brother who was three years older. Following in the footsteps of his older brother, who was a famous local player from a young age, Ryota also became addicted to basketball. In his second year of high school, Ryota plays with the Shohoku High School basketball team along with Sakuragi, Rukawa, Akagi, and Mitsui as they take the stage at the Inter-High School National Championship. And now, they are on the brink of challenging the reigning champions, Sannoh Kogyo High School.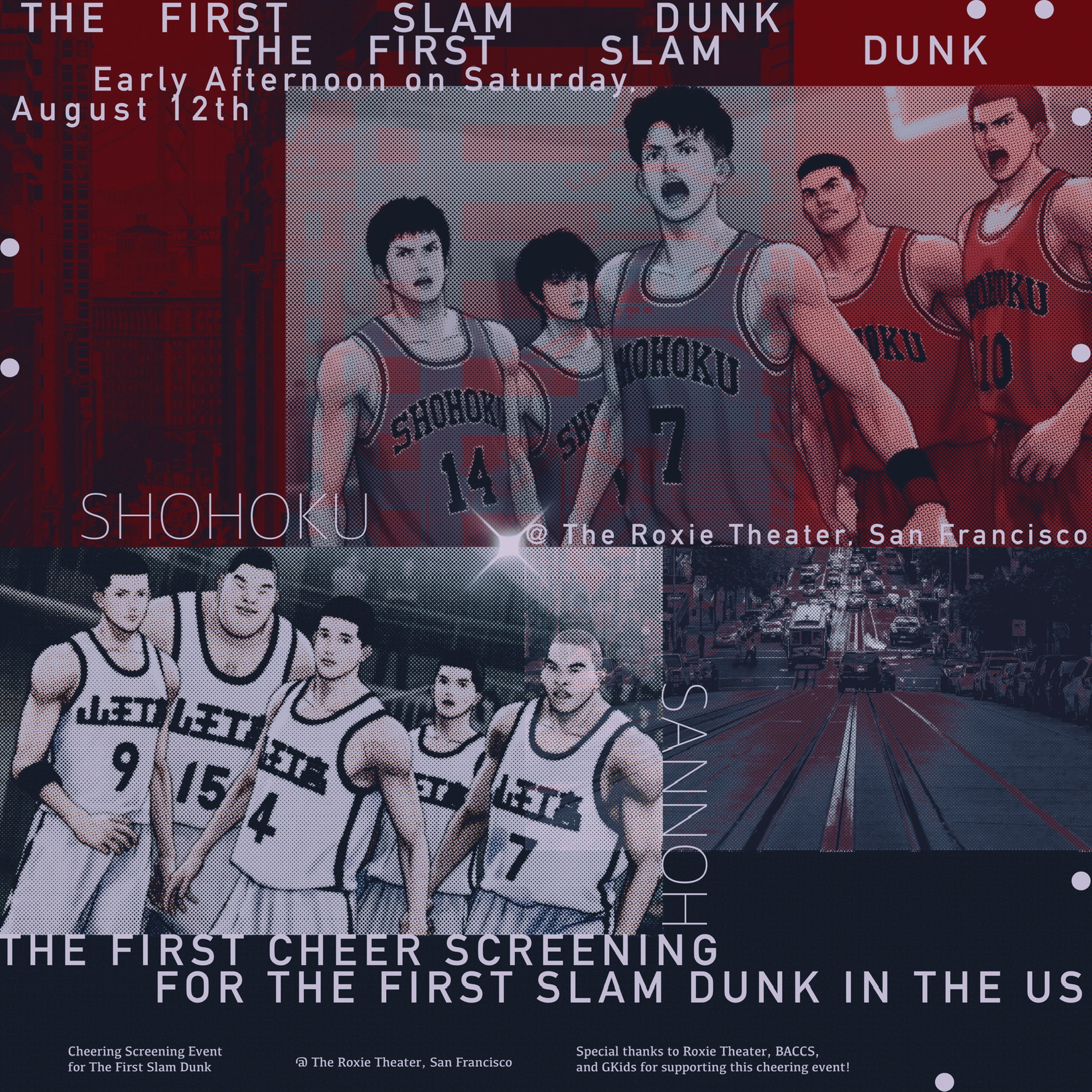 Get ready to cheer for your favorite team and players at the first and only cheer screening of The First Slam Dunk in the USA! AUGUST 12 AT 1:45PM!
At this one-time only event you will watch the film (subbed) while shouting cheer slogans for your favorite team and players at the theater. Your ticket comes with special materials, including a movie postcard, a megaphone (Shohoku or Sannoh) and a limited edition Japanese visual guide book*. Co-presented by Bay Area Chinese Culture Salon. Special thanks to GKIDS & Toei Animation.
*First come first served, while stock lasts.
Runtime
2h 4m
Year
2023
Director
Takehiko Inoue
Format
DCP
Country
Japan
Language
In Japanese with English subtitles
First Showing
July 28, 2023
Showtimes
Sunday,
October 1, 2023
7:15 PM
Note films start right at the listed showtime.
Free or discounted for members.
All ticket sales are final.