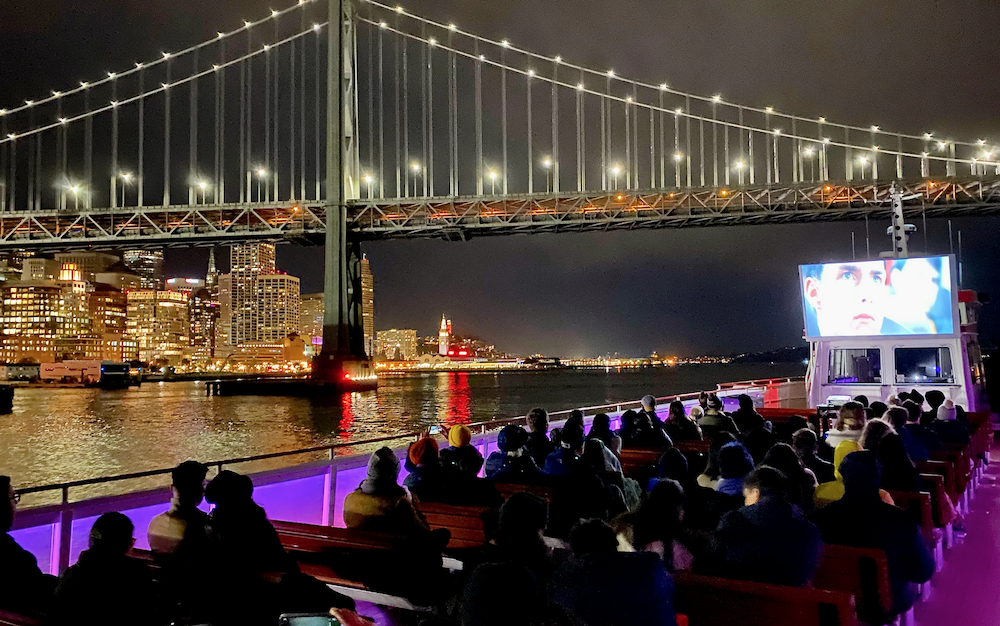 Floating Features

The World's Only Sailing Movie Theater is Back on San Francisco Bay this Autumn!
San Francisco Legacy Businesses Red and White Fleet and The Roxie are partnering to turn the hybrid electric vessel Enhydra into a sailing cinema for a limited run of nighttime film cruises on the Bay. Join us this autumn for a 2-hour twilight cruise and a feature film handpicked by The Roxie. Our electric vessel means no engine noise and a totally unique al fresco movie experience.
This year's titles include "Jaws" (had to), "The Rock" (naturally), SF favorite "So I Married and Axe Murderer" and cult classic "Little Shop of Horrors" for Halloween.