Forever Roxie 2023


The Roxie is 110 years old – come celebrate with us! The Roxie has meant much more than just movies over the years. We've fostered local and independent filmmaking and been a community hub for entertainment and togetherness in the heart of San Francisco's Mission District since 1913, making us one of the oldest continually-operating cinemas in the country. 
Our name may have changed a few times and we've specialized in all kinds of movies throughout our long life, but with each passing year we feel more solidified in our mission to meet and connect our community through distinctive cinematic experiences. We're (still) here because of and for YOU.

We invite you to join us in celebrating the enduring spirit of our historic theater by donating to our Forever Roxie campaign.

---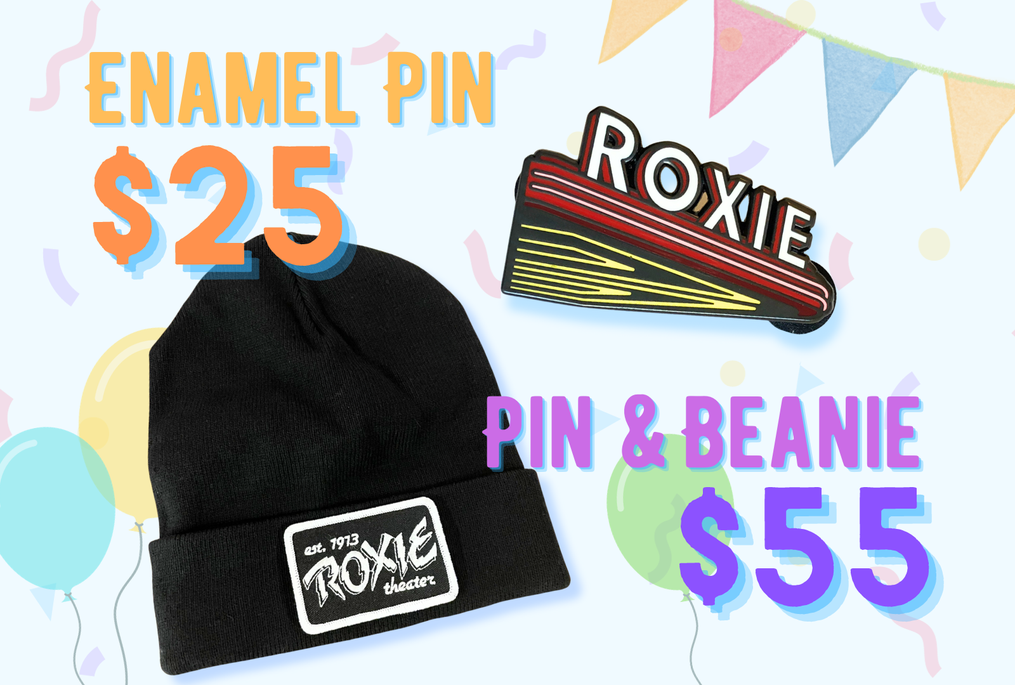 Your birthday gift to The Roxie entitles you to gifts as well! This year for donations of $25+ we've brought back a classic Roxie enamel pin from PSA Press. Donations of $55+ receive the pin and a knit beanie from local Legacy Business Babylon Burning.
And we have a special event for donors at the $110+ level: you will receive all of the above plus an invitation for two to The Roxie's (slightly belated!) 110th birthday party with snacks, cake, and party favors on Sunday March 10, 2024, followed by a viewing of the Oscars ceremony!

---
2023 has been quite a year for us, and you've been a part of it!
Visits from filmmakers such as Gregg Araki, Judy Irving, Barry Jenkins, Jerzy Skolimowski, and many more
Over 75 individual celluloid screenings
Partnered with another San Francisco Legacy business, the Red and White Fleet, to screen movies on a boat cruising the Bay. We had so much fun that starting in December, we will now be offering Floating Features year-round!
Being voted BEST MOVIE THEATER (for the second year in a row) in the Bay in the 48 Hills Readers' Poll

---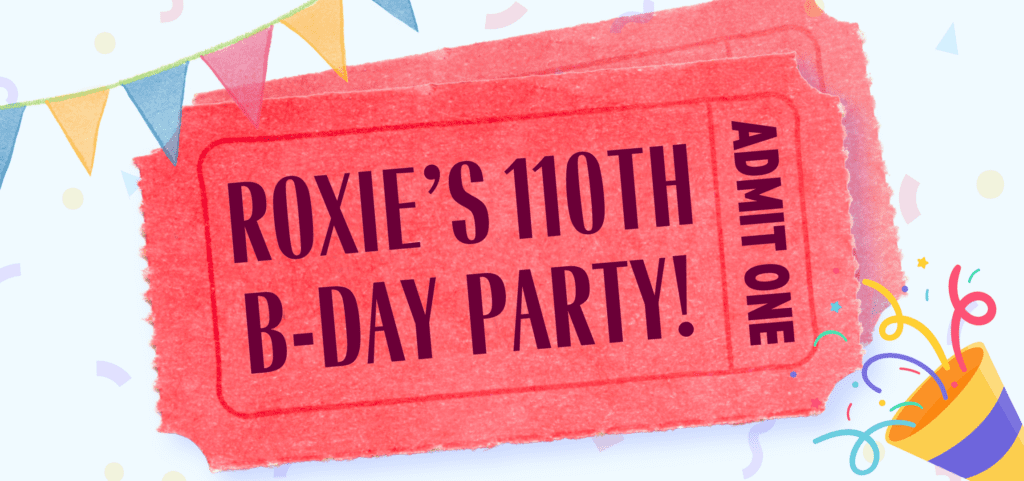 Your donation today will have a far-reaching impact! No matter the size, your contribution to The Roxie helps keep independent cinema thriving in San Francisco, today and for years to come. We're so excited to keep bringing you the magic of cinema and the joy of community. We invite you to celebrate this huge milestone with us.
---
For purposes of reporting tax-deductible donations: The Roxie Theater is a tax-exempt organization for both the IRS and the State of California. Our federal tax ID number is 26-2408760.